In the United States, over 40 million adults live with mental illness, with anxiety being one of the most commonly reported mental health disorders. If you, too, suffer from anxiety, then be reassured that you are not alone.
Anxiety manifests itself through feelings of extreme fear and worry. These can be brought on either by specific triggers, such as phobias or without any trigger at all, such as in the case of GAD (generalized anxiety disorder).
Often, feelings of anxiety can generate physical symptoms, too, which are defined as stress. While most people experience all this at least once in their life, if anxiety and stress become chronic and debilitating you might need to intervene quickly.
Keep reading to discover how you can treat anxiety in a safe, effective, and unmedicated way.
The Physical Signs of Anxiety
As we said earlier, anxiety is mostly recognized via specific emotions as opposed to physical symptoms. However, when anxiety generates stress, you may experience any of the following:
What Can Chiropractic Care Do For Anxiety?
Let's now find out why chiropractic care can be so helpful in managing and easing the symptoms of anxiety.
A Natural Method
Chiropractic care is one of the best ways to treat anxiety naturally, without recurring to any medication. Anti-anxiety drugs, in fact, can be effective but also come with a range of problematic side effects, which might actually end up making your anxiety even worse.
Tension Relief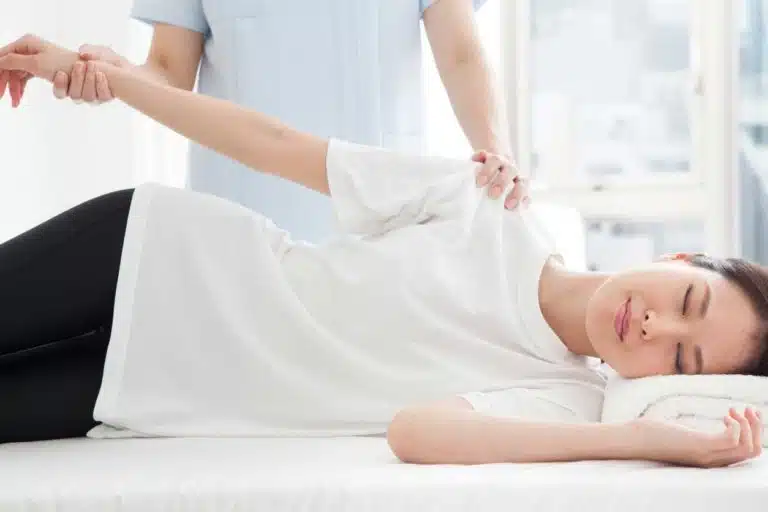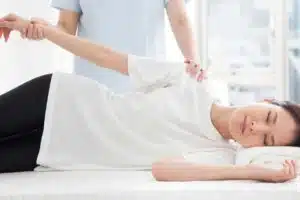 One of the most common physical symptoms of anxiety and stress is tension in the muscles, particularly in the limbs (legs and arms). By following personalized chiropractic treatment, you will be able to address those tensions while at the same time promoting musculoskeletal health and reducing stiffness in your joints – all of which help tremendously to ease the physical signs of anxiety.
Improved Sleep
Having trouble sleeping and suffering from insomnia are two of the most common symptoms of anxiety. And because getting little or poor-quality sleep negatively affects your mental health, you might feel like you are stuck in a vicious circle. Chiropractic care can help, by relieving tension and promoting healthier and better sleep.
Positive Hormone Release
Much like a body massage or a workout that you really enjoy, a chiropractic care session can release some of the so-called "feel-good hormones", such as serotonin and oxytocin, while blocking the production of the stress hormone cortisol. As a result, you will instantly notice that you are feeling calmer, happier, and more positive.
Let Northeast Chiropractic Center Help You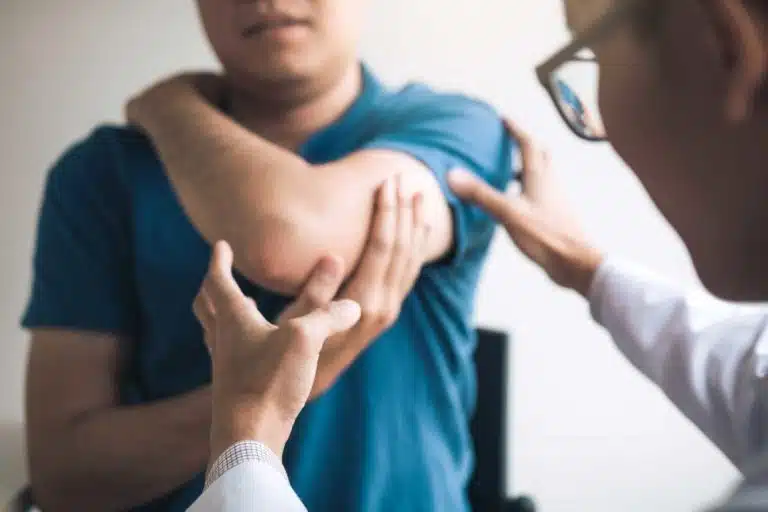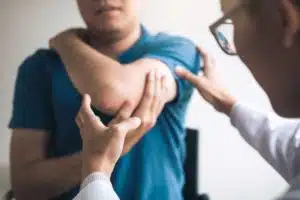 If you are currently suffering from anxiety and live in the New Haven or Fort Wayne areas, then Northeast Chiropractic Center is the best choice to help you ease your symptoms and start living a better, healthier life inside and out.
Our caring, trusted, and fully qualified team of chiropractors have a wealth of experience helping patients just like you to manage and ease the physical symptoms of stress and anxiety. Led by Dr. Osenga, your dependable and committed Fort Wayne chiropractor, our team strives to support each of our patients to achieve their best possible health – both physical and mental.
Find a Better, More Natural Way to Treat Your Anxiety
Treating anxiety doesn't necessarily involve taking medication. It can be as simple as getting in touch with a trusted, local chiropractor and booking a series of highly customized sessions.
Chiropractic care, in fact, is renowned for helping ease muscle tension, promoting better sleep, and triggering the release of happy hormones – all of which are great ways to ease the most common physical symptoms of anxiety.
Contact the team at Northeast Chiropractic Center, your reliable chiropractor in Fort Wayne, and start enjoying better mental health today.