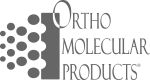 Ortho Molecular Products in Fort Wayne & New Haven
There are many choices in the dietary supplement market — an overwhelming number of companies selling a dizzying array of products, all promising results. As a health care practitioner making recommendations to your patients, you feel a responsibility to sort through those options and find the best products to support the health of those who have put their trust in you.
Are Ortho Molecular Products Safe?
All Ortho Molecular Products are evidence-based. The most reliable evidence comes in the form of well-controlled human clinical trials, in populations demographically similar to our doctors' patients, published in peer-reviewed scientific journals. This is the standard we are aiming for when we consider which ingredients to include in our formulas. However, we also honor the historical data of thousands of years of traditional use, as well as the direct observations of health care practitioners in clinical practice.
What are Some Ortho Molecular Ingredients? 
Equally important as which ingredients to include is which forms of ingredients to choose. After all, there can be tremendous variation in two ingredients both called CoQ10. At Ortho Molecular Products, we hold ourselves to a standard of raw material quality seldom seen in the supplement industry, and it starts with asking the right questions.
What are The Benefits of Ortho Molecular Products
Of course, even if you have chosen evidence-based ingredients and provided them in a superior form, the formula will not work if the dosages are too small. That's why Ortho Molecular Products always include the right therapeutic dosing of each ingredient, based on established research. This approach is what separates good supplements from great supplements — formulas that truly help your patients get better faster. It is what drives efficacy and the reason we always formulate to the power of efficacy.