Chiropractic Care in Fort Wayne & New Haven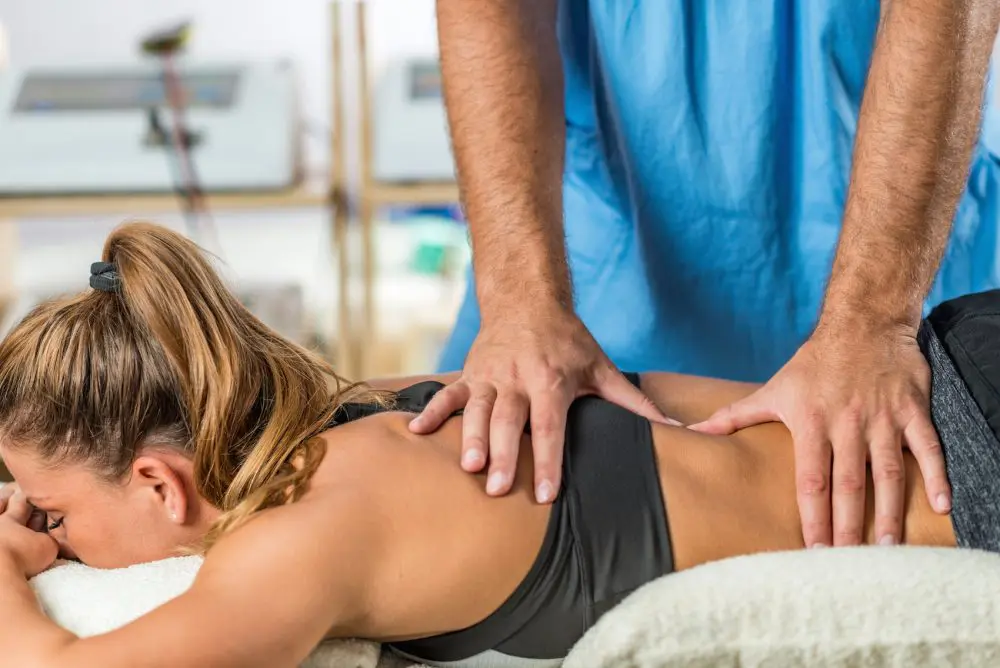 If you are looking for an experienced chiropractor in New Haven or Fort Wayne to diagnose and treat your body's aches and pains, look no further than North East Chiropractic Center. Our Fort Wayne chiropractor is Dr. Adam Osenga, and his advanced skills and education allow him to offer effective chiropractic care to patients suffering from a variety of painful conditions.
Chiropractic care involves all-natural, holistic and non-invasive therapies and techniques to help alleviate pain while promoting healing from the true source of each condition. We offer comprehensive chiropractic care for all conditions
Conditions We Treat Using Chiropractic Care
Back Pain: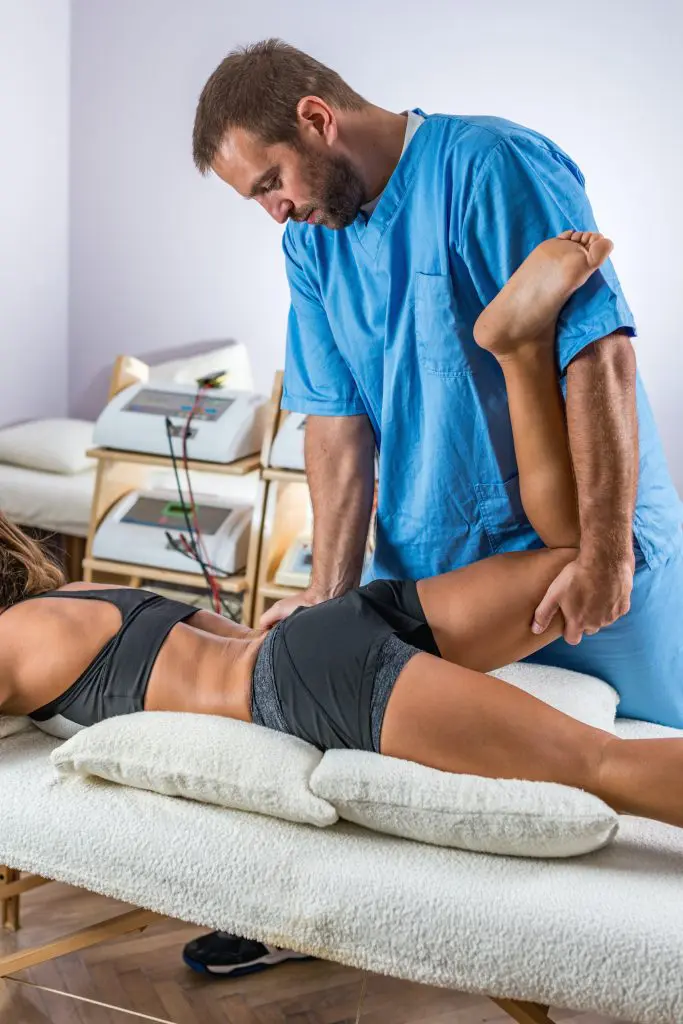 Upper, middle, and lower back pain is by far the most common ailment treated by our Fort Wayne and New Haven chiropractor.
Neck Pain & Head Pain: Stress, sleeping wrong, poor posture and whiplash due to auto accidents or sports injuries can cause pain and loss of motion in the neck. This can also source headaches and migraines, which we also treat.
Shoulder Pain: Frozen shoulder from sports injuries, accidents, overuse or muscle tears and strains can be relieved with integrated chiropractic care.
Herniated Discs, Subluxations, and Sciatica: When the fluid of ruptured discs bulge between vertebrae or when the vertebrae become misplaced, sensitive nerve endings are irritated by these two conditions. These often occur in the lower back, which can bring forth a symptom called sciatica, which causes numbness and pain to radiate down the affected buttock and leg.
Degenerative & Congenital Conditions: Dr. Osenga is experienced in providing pain relief and treatment for non-injury related spinal conditions including spinal stenosis, scoliosis, spina bifida and spondylolisthesis.
Auto Accident Injuries & Sports Injuries: Forceful impacts during sports or car accidents can cause an array of bodily injuries. However, even low-impact accidents or repetitious use during athletic endeavors can source muscle stiffness and spinal misalignments that can cause pain and loss of mobility.
Using our innovative diagnostics techniques, we'll help determine the nature of your condition during your initial consultation appointment.
Your First Visit with Our Chiropractor in Fort Wayne
After a warm welcome, you'll be asked to fill out some forms and provide us with a full medical history and any details pertaining to the reason for your visit. You'll meet with Dr. Osenga for a comprehensive consultation and tests may be requested to narrow down the cause of your condition and to assist in creating the most effective methods of treatment. We'll review all the options and discuss any risks before performing any of our natural, gentle treatments.
Chiropractic Care FAQ :
If you've never experienced an adjustment from our chiropractor in Fort Wayne, you probably have some lingering questions about chiropractic care and its many applications. Here are some frequently asked questions and their answers.
What Is Chiropractic Care?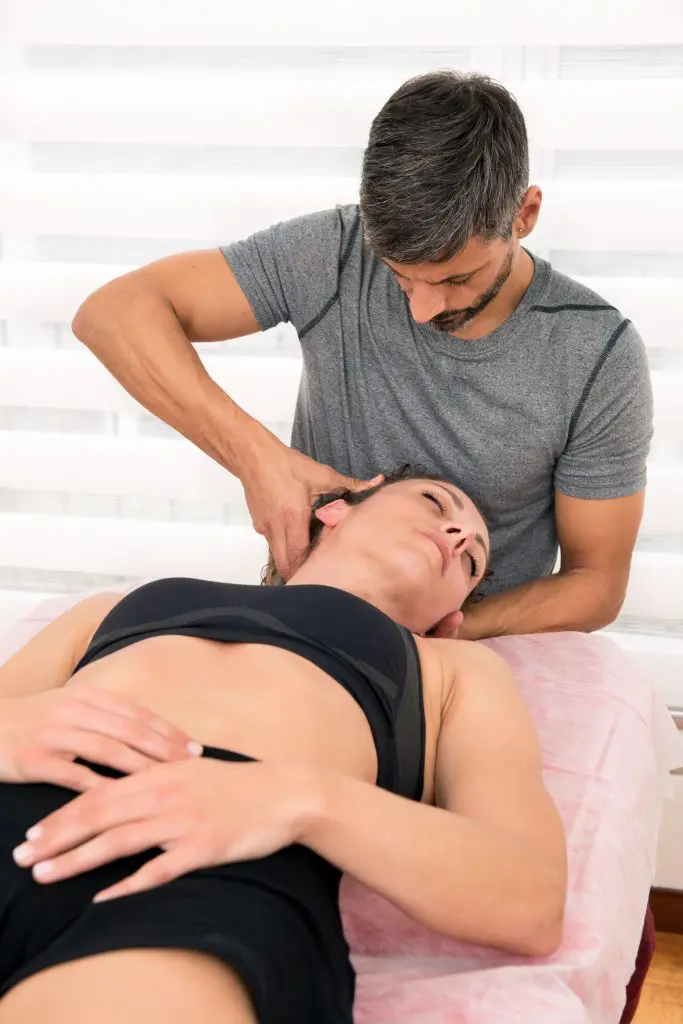 Chiropractic care is a method of relieving or controlling musculoskeletal issues through the manipulation of the spinal and extremity joints. This form of care dates back to 1895. Since then, the modality has evolved and developed into a number of techniques, some using manual adjustments and others making use of instrument-guided adjustments. (Our chiropractor in Fort Wayne utilizes both approaches as needed.)
Chiropractic manipulation operates the core notion of addressing a problem called a subluxation. A subluxation is a subtle, partial dislocation of the structures that make up a joint. Our chiropractor in Fort Wayne imparts small, precise, efficient degrees of force to shift the joint components into a more normal configuration.
Chiropractic care holds several advantages over other treatment methods. As an all-natural means of correcting joint problems, it allows for drug-free pain management and symptom relief. The fact that chiropractic care is also non-surgical in nature means that our chiropractor in Fort Wayne can provide treatment with no hospitalization, lengthy recovery time, or risk of infection.
What Does Your Chiropractor in Fort Wayne Do?
Our chiropractor in Fort Wayne combines detailed diagnostics with multiple healing techniques to help you enjoy the most effective relief possible. Diversified Technique remains the classic form of chiropractic adjustment. This manual technique can address a wide range of problems, from mild subluxation issues to severe accident injuries.
Activator Technique represents the modern world of instrument-assisted chiropractic care, and our chiropractor in fort Wayne uses this technique as needed. A device called an Activator delivers extremely gentle, small, quick adjustments, making it ideal for the delicate areas of the body and/or extremely sensitive patients.
When the spinal vertebrae, discs, and nerves suffer from compression-related problems, chiropractic spinal decompression techniques can treat them without surgery. Two techniques employed by our chiropractor in Fort Wayne include flexion-distraction and the Gonstead Technique.
Flexion-distraction makes use of a motorized table that gently stretches the spinal column, allowing discs to return to their normal positions and relieving pressure on nerves. The Gonstead Technique uses a number of different diagnostic tools and techniques to isolate inflammation points along the spine. It includes methods for adjusting a joint in all directions, not just from side to side.
Are Chiropractors Safe?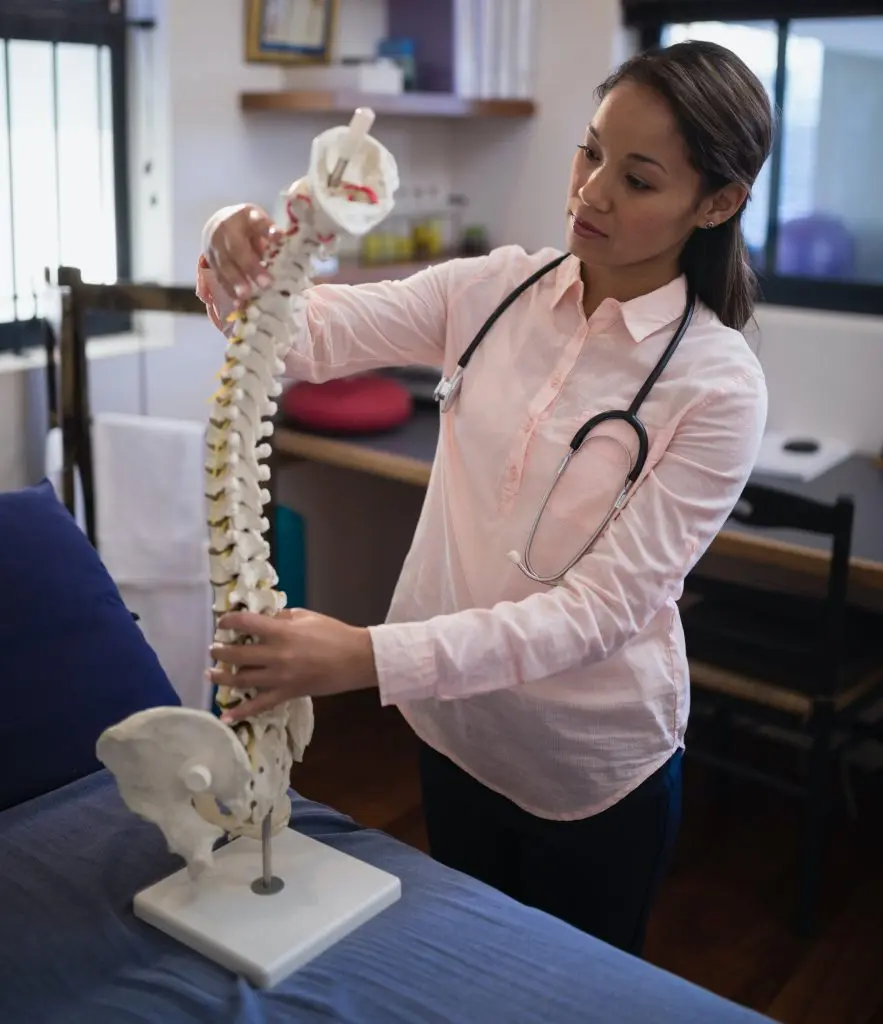 Chiropractic care enjoys a solid reputation for safety. Multiple research studies have found this form of treatment both safe and beneficial for all ages, from children to seniors. While no medical treatment is ever completely risk-free in nature, researchers found that the benefits outweighed any risks. Our chiropractor in Fort Wayne studied for many years, becoming a Certified Chiropractic Sports Physician, and has taught at the International Academy of Advanced Chiropractic Orthopedics.
What Are the Benefits of Chiropractic Care?
Chiropractic adjustments can improve your range of pain-free joint motion, making it a useful treatment for arthritis and other chronic degenerative conditions. If you need a Fort Wayne car accident doctor, you'll be happy to learn that chiropractic care can also treat dislocations, whiplash, and other acute auto injuries. If you need a Fort Wayne back pain doctor, you can rely on chiropractic care to relieve back pain, sciatica, and other issues caused by herniated discs and spinal alignment errors.
Our chiropractor in Fort Wayne can even use this modality to help you remain well. Chiropractic adjustments that take the pressure off of nerve tissue also allow for better nerve signaling, improving all of your physical functions and promoting a higher level of systemic health.
How Much Does a Chiropractor Cost?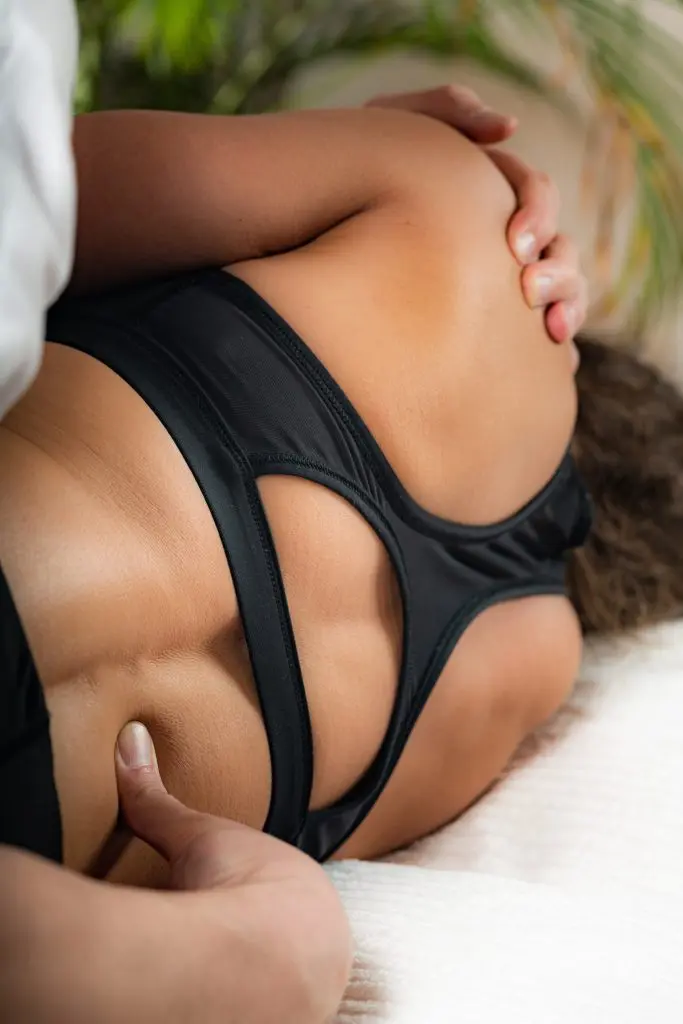 While average chiropractic session costs approximately $65, treatments may range from $30 to $200, depending on the severity of your condition and the complexity of the treatment methods used. Our chiropractor in Fort Wayne does accept a number of PPO insurance plans to help you reduce your costs.
Chiropractic Services and Techniques at North East Chiropractic Center
Dr. Osenga's vast experience and educational certifications make him one of the most diverse chiropractors in Fort Wayne when it comes to chiropractic techniques and services. His primary course of action for patients involves chiropractic adjustments to realign the spine and relieve pressure from nerve endings that source pain and discomfort. He uses both manual manipulation and tool and table assisted techniques that include methods such as:
Activator Technique
Flexion-Distraction
Diversified
Gonstead and the Webster Technique
Call North East Chiropractic Center Today
Come and visit the North East Chiropractic Center and learn about why so many people have trusted us to take care of their healthcare needs. If you would like to make an appointment with our doctors, please call us today at (260) 245-0460. We look forward to meeting you!