Shoulder Pain Treatment in Fort Wayne & New Haven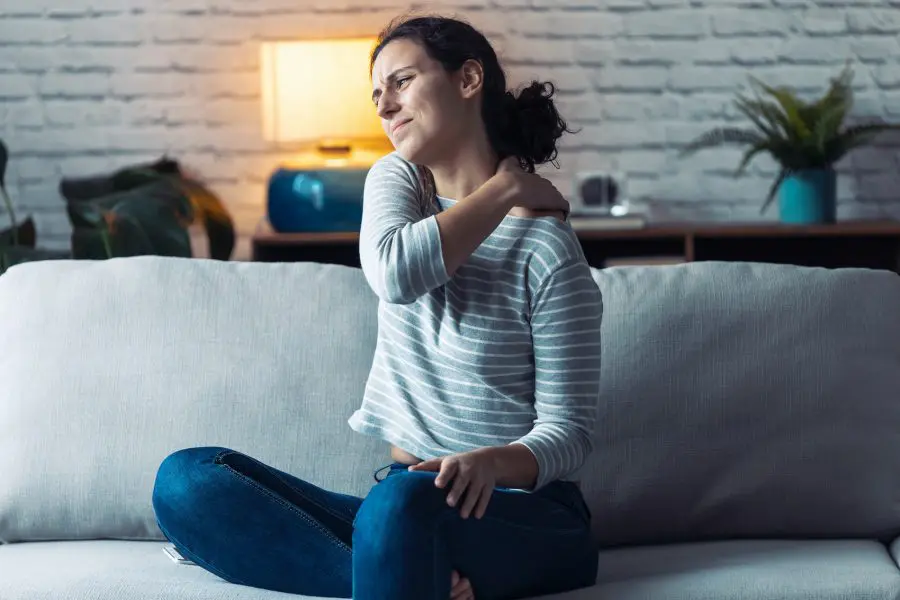 When you visit North East Chiropractic Center, our team of chiropractors can help you to overcome any of the pain and discomfort you are feeling. For those who need shoulder pain Doctor in Fort Wayne, our team of experienced professionals can offer the most advanced care available. How can we help you?
Common Causes of Shoulder Pain
When you meet with your Fort Wayne chiropractor, we'll provide a full examination and evaluation to determine what is causing your pain. Your shoulder pain doctor will then create a customized treatment plan just for your areas of concern. Below are some of the most common causes of shoulder pain.
Dislocated Shoulder
A dislocated shoulder occurs when the upper arm bone comes out of the socket it should sit in. The shoulder is one of the most common bones to be dislocated, often from physical trauma. To regain complete movement, the shoulder must be properly positioned again.
Shoulder Bursae
Shoulder bursae is a type of fluid-filled sac located in your joint. When properly located, it works to reduce friction when your joint moves. Inflammation can occur here, leading to shoulder pain.
Frozen Shoulder
Also known as adhesive capsulitis, frozen shoulder is often called this because it feels like the shoulder joint is stiff. It often worsens over time. Improving range of motion is often at the heart of this treatment plan.
Rotator Cuff Injury
Injury to the rotator cuff often occurs when the muscles and tendons in this location become torn or stretched. This condition is common in individuals who perform repetitive jobs overhead. This condition requires treatment that involves physical therapy to improve both the flexibility and strength of the muscles. Rotator cuff injury ranges in severity.
Strains & Sprains
These are very common injuries to the shoulder but still require medical care. Sprains involve the stretching or tearing of the ligament. Strains occur when the muscle or tendon is stretched or torn. In all cases, the goal is to help them to heal through rest and proper therapy. A sprained shoulder isn't something to overlook. In fact, early treatment of a strained or sprained shoulder can limit long-term damage.
Tendinitis
Tendinitis is a type of inflammation that occurs in the tendon of your shoulder. It often causes pain and limited movement. It's also known as tennis elbow or pitcher's shoulder.
Chiropractic Care for Shoulder Pain
One of the most important resources for those who are looking for help with shoulder pain relief is a visit to the chiropractor. There are numerous ways that a chiropractor can help someone who suffers from shoulder pain. Some of the techniques that a chiropractor might use include: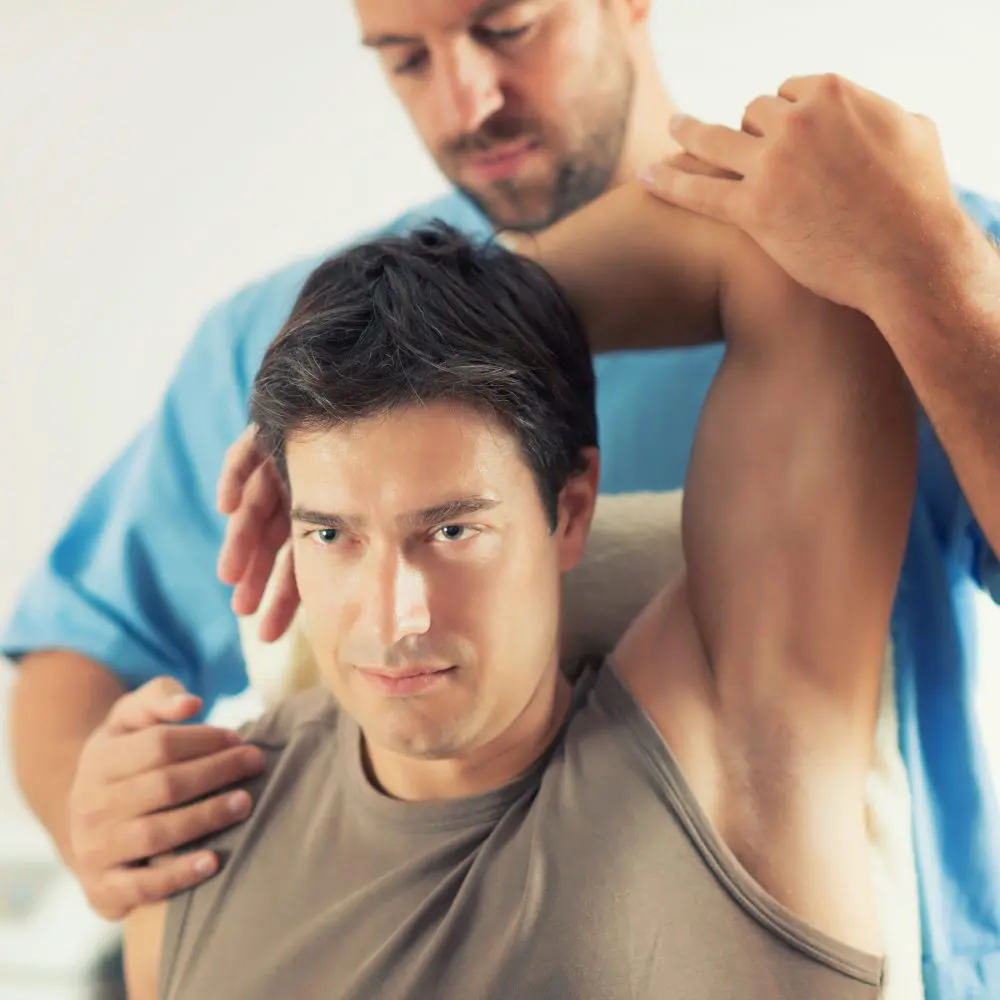 Adjustments: Adjustments are among the most common methods that a chiropractor could use to help someone who suffers from shoulder pain. Because the muscles, tendons, ligaments, and nerves connect to the back, an adjustment can be used to realign the spine, ensuring that it places the tendons, ligaments, and muscles in a position to be successful.
Traction Therapy: Another option that a chiropractor could use to help someone who suffers from shoulder pain is called traction therapy. This treatment option is often used when someone has a pinched nerve in the shoulder. This type of treatment will increase the space through which the nerve travels. This can alleviate pressure on someone's nerves (commonly called a stinger), which can alleviate shoulder pain.
Physical Therapy: Finally, once the body has been placed in a position to heal, a chiropractor will leverage physical therapy to strengthen the areas of the body that might be vulnerable to injury. This can help prevent shoulder pain from returning.
These are a few of the treatment techniques a chiropractor might use to help someone who suffers from shoulder pain.
Benefits of Visiting a Chiropractor for Shoulder Pain
There are a few benefits that come with seeing a chiropractor for shoulder pain. Some of the biggest benefits include:
No Side Effects: Many people who suffer from shoulder pain have visited medical professionals in the past who might have recommended prescription medications or surgical procedures. These often lead to side effects and complications that could be worse than the shoulder pain itself. A chiropractor believes the body has the ability to heal naturally. Therefore, without prescription medications or surgical procedures, the chances of suffering side effects decrease.
The Root Cause Is Treated: Instead of treating the symptoms on the surface, a chiropractor will take the time to identify the root cause of the shoulder pain. By eliminating the root cause, the chances of the problem returning in the future decrease drastically. This helps people not only get better but stay better.
Personalized Care: In addition, a chiropractor takes the time to get to know his or her patients. In this manner, a chiropractor will tailor his or her shoulder pain diagnosis and treatment plan to meet the needs of the individual patient. This helps patients recover comprehensively.
These are a few of the major benefits of visiting a chiropractor for shoulder pain.
Massages for Shoulder Pain Relief
Another treatment option that a chiropractor might use to help someone who suffers from shoulder blade pain is massage therapy. Massages are used to identify the points at which the shoulder pain is the worst. Then, massages will alleviate inflamed muscle tissue and help nerves relax. This helps patients recover from numerous types of shoulder pain while also providing the opportunity for stress relief. Many patients who suffer from shoulder pain often do so because they carry stress in their shoulders. There are a few benefits of shoulder massages for shoulder pain treatment that everyone should note.
The Benefits of Shoulder Massages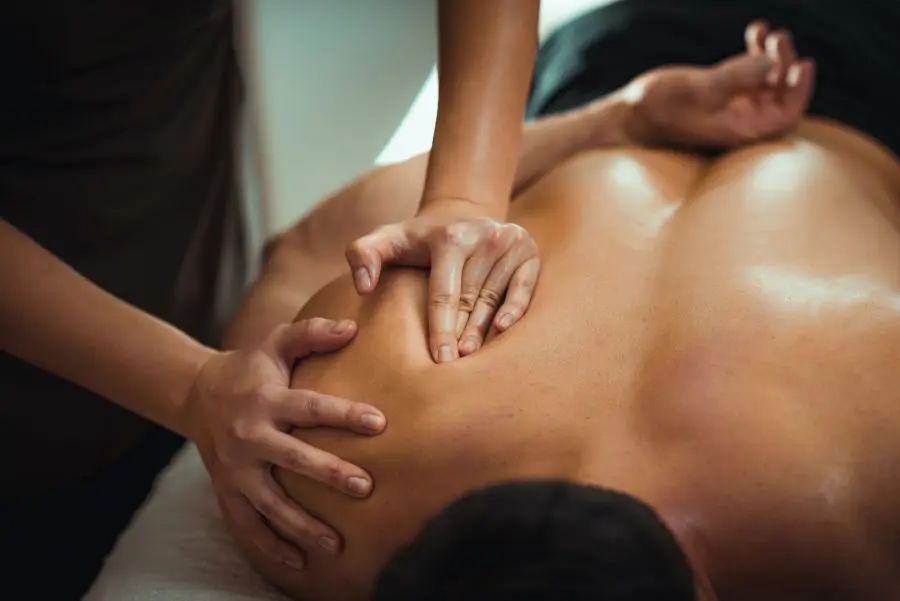 There are a few important benefits of shoulder massages that everyone should note. First, like chiropractic care, this is a natural treatment method. This means that patients will have the opportunity to recover without having to worry about side effects and complications.
Second, all massage therapists have gone to school for this type of therapy. This means that they are well-trained and will be able to help patients without placing them at risk. They have the training and experience necessary to help patients using this treatment technique.
Finally, massage therapy can also help patients recover more quickly. Massage therapy is used to increase the rate at which blood and oxygen circulate throughout the body. This means that the injured parts of the body will get the building blocks they need to recover. As a result, patients can recover from their injuries more quickly and return to their everyday lives.
How Can Your Fort Wayne Chiropractor Help?
When you meet with your Fort Wayne chiropractor we'll determine the underlying cause of your pain. We'll then create a customized treatment plan to resolve the underlying cause of your pain, such as providing sports injury treatment to your shoulder or chiropractic adjustments to properly align the joints and ligament.
Schedule a Consultation with Your Shoulder Pain Doctor
When you meet with your shoulder pain doctor, you'll always get exceptional care and support. Whether you need sports injury treatment or help with a strain from a work-related incident, we can help you. Call us for an appointment at (260) 245-0460.
Frozen Shoulder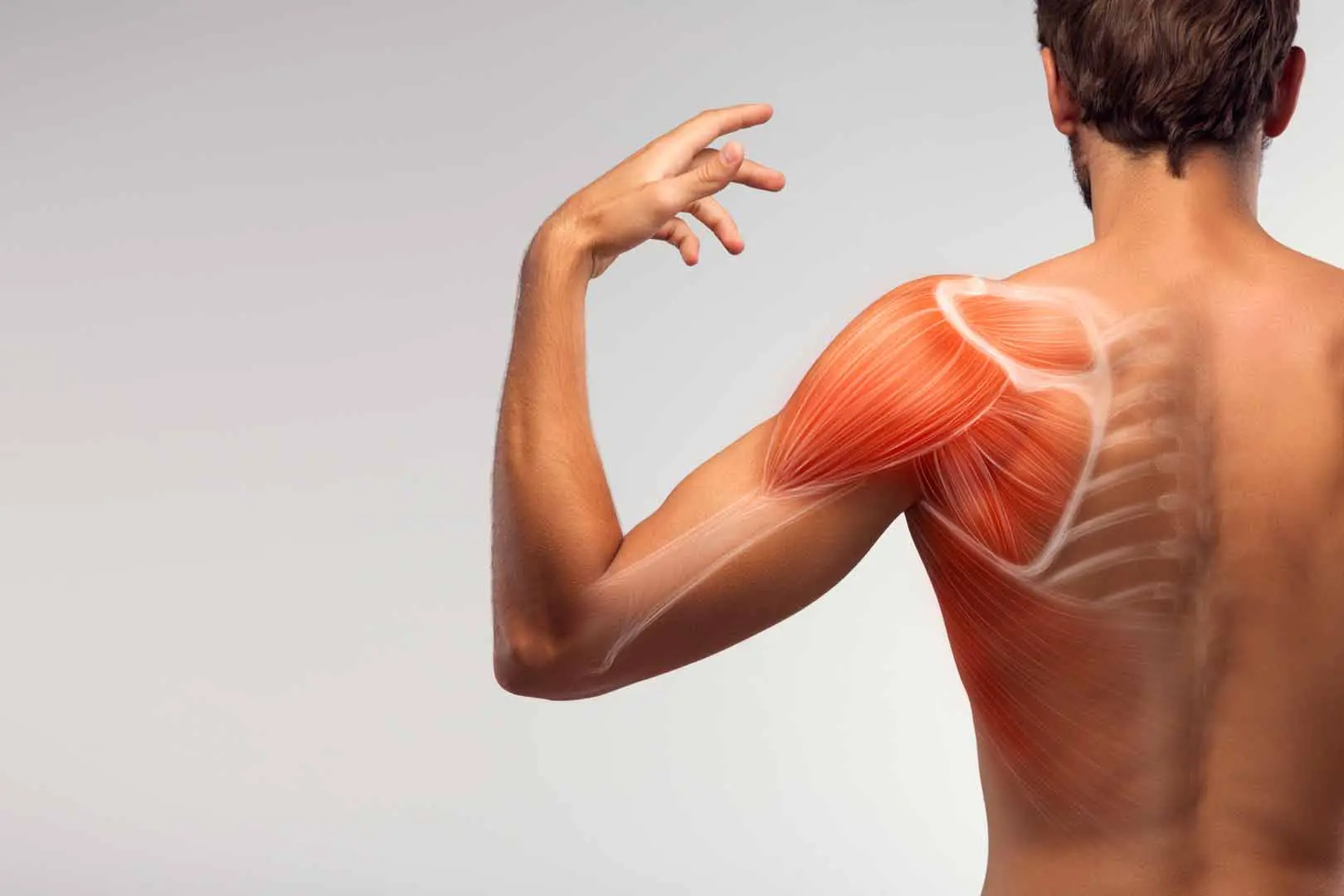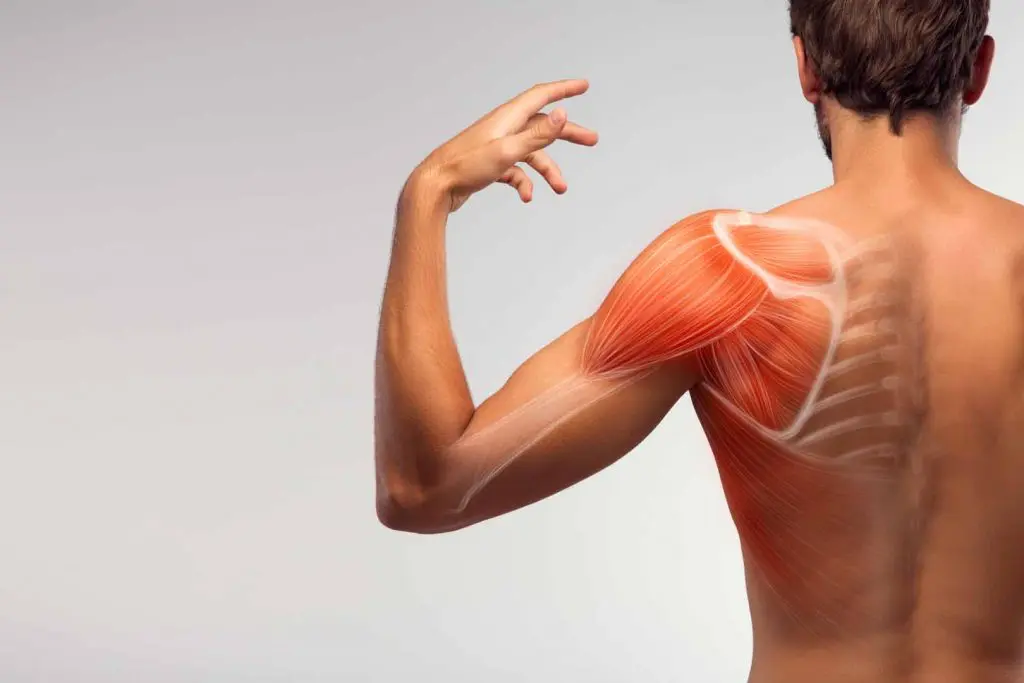 Are you or a loved one in need of frozen shoulder treatment in Fort Wayne? If so, you've come to the right place! At North East Chiropractic Center, we specialize in treating painful conditions like frozen shoulder
Our chiropractic team has years of experience bringing relief to patients. If you are new to chiropractic treatment, here is some information about how we can help with your frozen shoulder.
What Is a "Frozen Shoulder?"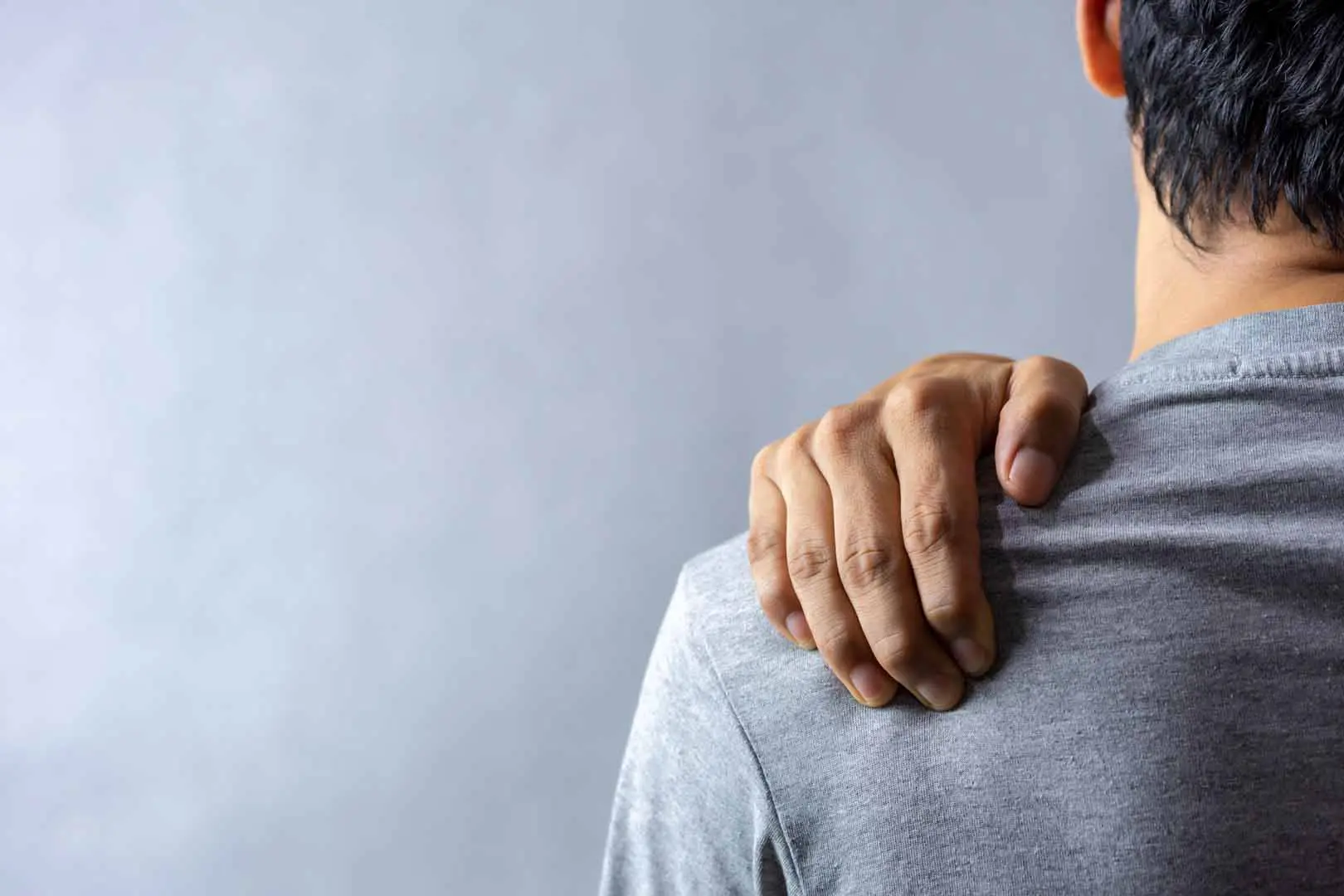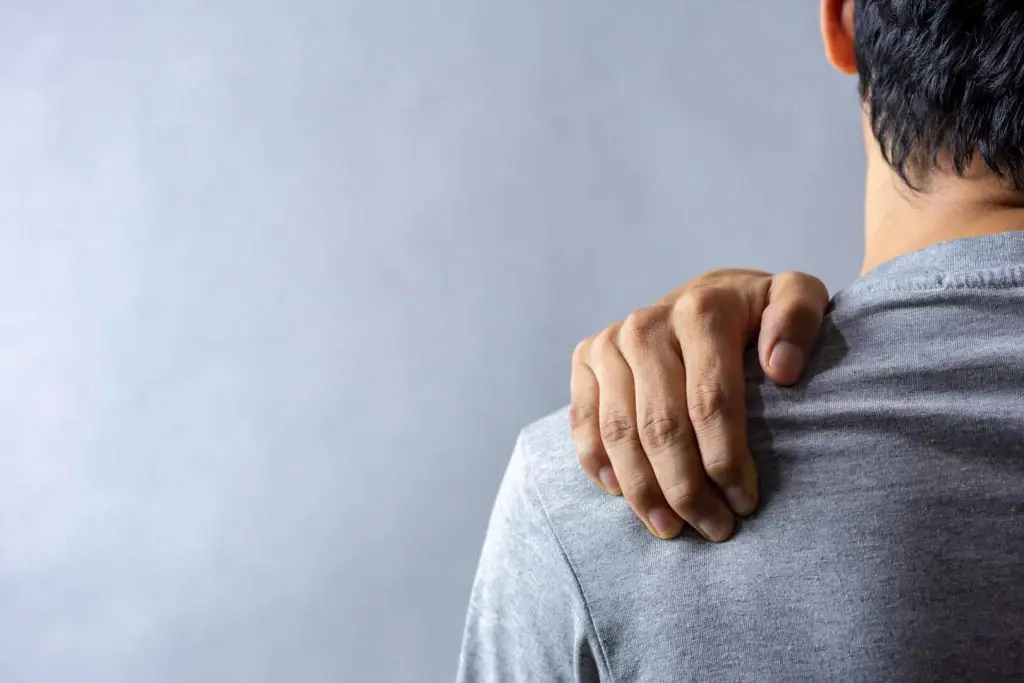 Doctors call this condition "frozen shoulder" because it leaves patients with pain and stiffness in the shoulder. It's also known as "adhesive capsulitis." When it strikes at night, frozen shoulder can keep you awake. This means it's in your best interest to get treatment sooner rather than later, so you can get the restorative sleep you need.
Your Fort Wayne chiropractor wants you to be aware that the pain of frozen shoulder generally will become worse over time and can take as many as one to three years to completely heal up.
People are at greater risk of getting frozen shoulder when they are recuperating from a condition that keeps them from moving their arm freely. This occurs in patients who have had a mastectomy or a stroke, for example.
Doctors categorize frozen shoulder in three stages. During your first visit to our center, the chiropractor will assess your level. 
* Freezing Stage: This is when you experience pain whenever you move
 your shoulder. Typically a patient will start to have limited range of motion.
* Frozen Stage: At this point, patients are often feeling less discomfort, but the shoulder grows stiffer.
* Thawing Stage: Now, patients are beginning to recover, with less pain and improved range of motion.
Causes of Frozen Shoulder
Tendons, ligaments and bones in your shoulder joint are sealed inside connective tissue (called a capsule). When the capsule grows thicker and starts to tighten around the joint, your range of motion decreases.
While the jury is still out about why people get frozen shoulder, it tends to happen more frequently with people who have been diagnosed with diabetes or who have an underactive or overactive thyroid. There is also a greater risk of frozen shoulder in people who suffer from cardiovascular disease, Parkinson's disease and tuberculosis. 
Furthermore, patients who have had to keep their shoulder immobile for an extended time, such as after surgery, will sometimes get frozen shoulder as a result.
How Do Chiropractors Treat Frozen Shoulder?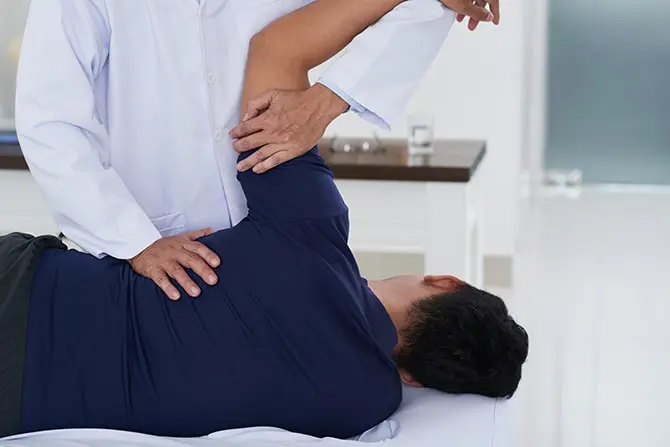 When you arrive at North East Chiropractic Center, your chiropractor, Dr. Adam Osenga, will get your medical history and ask questions about your case of frozen shoulder. If X-rays are needed, your chiropractor will arrange for images here, on-site for your convenience. 
The doctor will check your range of movement and assess the situation before coming up with a customized plan of treatment just for you.
Your treatment may include special exercises to improve your range of motion, along with massage therapy. By applying pressure and stretching the body, pain subsides. That's key in helping the body repair itself.
Why Choose a Chiropractor First Before Doing Anything Else?
If you're the type of person who wants to avoid dangerous, addictive opioid pain relieving drugs that need a prescription, you would naturally want to arrange for chiropractic care first. 
Sometimes, medical doctors will give a frozen shoulder patient corticosteroids to reduce bring relief. Surgical intervention to loosen up the connective tissue is another option, but it's used less frequently than numbing agents or steroid treatment.
Many patients prefer a natural, holistic approach to minimize pain and discomfort, under the care of a knowledgeable and experienced chiropractor. 
But instead of having your nerve pain blocked by drugs, you can aim for treatment that actually improves your health instead of just masking symptoms.
Don't Delay! Make an Appointment for Service With Your Frozen Shoulder Doctor in Fort Wayne Today
There is no need to suffer any longer from frozen shoulder. Your Fort Wayne chiropractor has years of experience treating patients with frozen shoulder and we welcome the opportunity bring you relief. To learn more about our approach to frozen shoulder treatment to book an appointment, please connect with North East Chiropractic Center at (260) 245-0460 today.