Auto Accident Injury Treatment in Fort Wayne & New Haven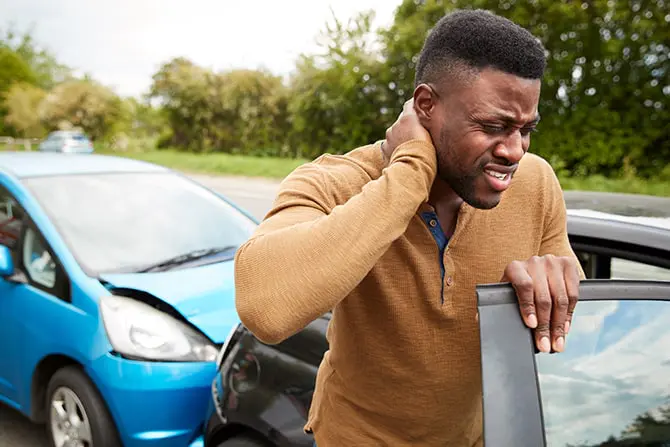 Few incidents evoke such painful images as an auto accident. From torn muscles and whiplash to low back pain and pinched nerves, you can easily find yourself not only off the road but unable to work, play, or enjoy everyday life. The sooner you get your injuries evaluated, the more quickly and easily you can recuperate. Here at North Eat Chiropractic Center, our chiropractor in New Haven and Fort Wayne can provide you with drug-free, non-surgical car accident injury treatment.
Common Auto Accident Injuries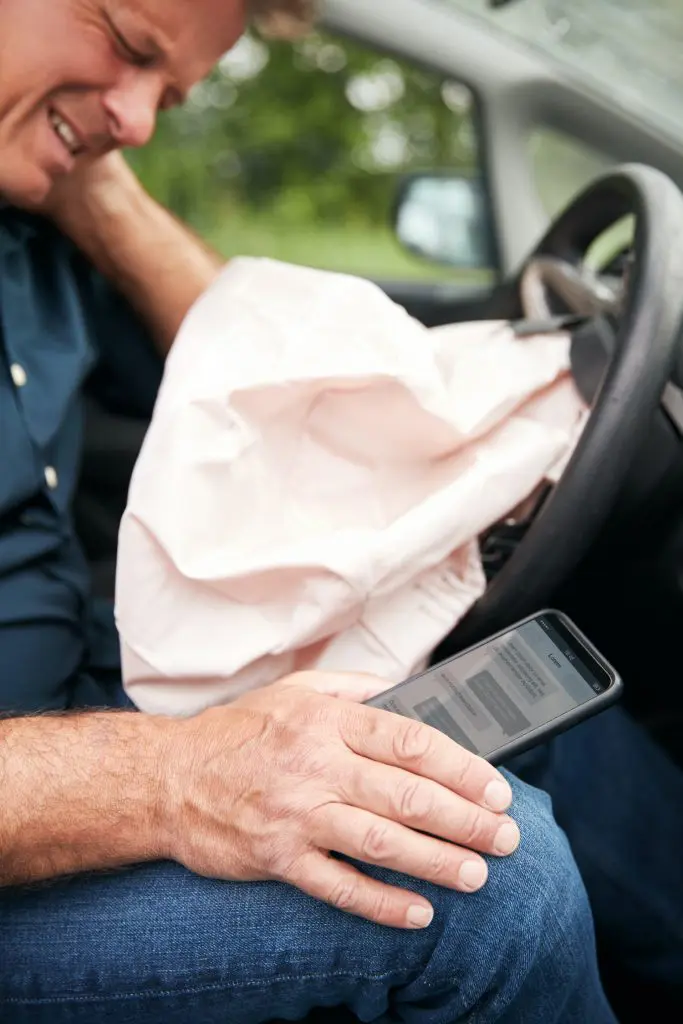 An auto accident does cause a variety of injuries all at the same time. One of the most dreaded such injuries is the neck injury known as whiplash. When your head bounces back and forth in a collision or sudden stop, your neck is subjected to forces that cause vertebral subluxation, herniated discs in the neck, and painful soft tissue damage. Your lower spine may also be forced out of its normal alignment, with herniated lumbar discs pinching the sciatic nerve roots to cause sciatica. Even the life-saving restraint of your shoulder harness can allow your trunk to twist excessively, causing joint and muscle strain.
What if you don't experience any symptoms following your accident? Unfortunately, you may still be injured and not know it. The shock of an accident can delay the onset of symptoms for days, weeks or even months. This delay allows your injuries to get worse as they go untreated.
How Our Fort Wayne and New Haven Chiropractor Can Help
Whether you feel terrible or not, don't let your spine go unchecked after an auto accident. Our Fort Wayne and New Haven chiropractor can perform a thorough musculoskeletal evaluation to catch even the most subtle forms of damage. Cervical chiropractic adjustments can relieve nerve compression, disc problems and joint pain in the neck, while adjustments to the lower back can relieve sciatica symptoms.
A combination of chiropractic care, massage therapy, and corrective exercise can relieve soft tissue pain and encourage full, natural healing of soft tissue damage. Our New Haven and Fort Wayne chiropractor can customize a holistic car accident injury plan utilizing any or all of these safe, non-invasive therapies.
Car Accident & Treatment FAQ : 
At North East Chiropractic Center, there are a number of reasons why someone might come to see us for help following a motor vehicle accident. A lot of people come to us for car accident treatment in Fort Wayne because of the wide variety of treatment options we provide. When people come to see us, there are a few questions that they often have. Some of the most common questions we hear in our office include:
What Are Some Pain Symptoms After a Car Crash?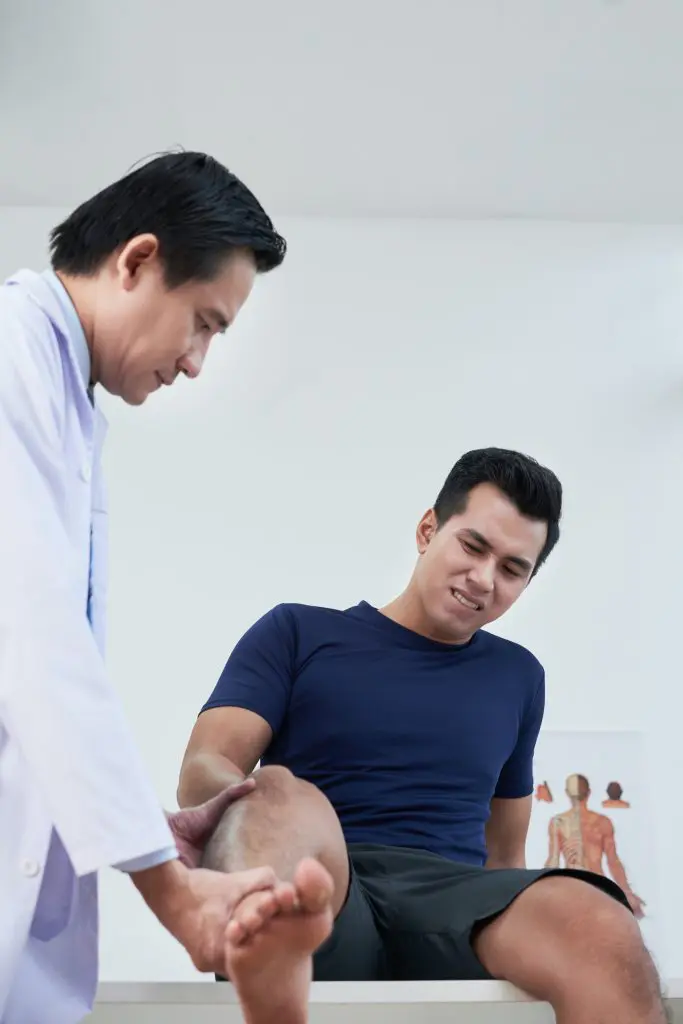 Following a motor vehicle accident, there are a few locations in which someone might be experiencing pain. Some of the most common injuries and locations in the body that someone might experience discomfort include:
Shoulder Pain: Shoulder pain after a car accident is a common reason why people come to see us. Often, pain in the shoulder develops because someone strikes his or her shoulder on the dashboard, window, or door. This pain might even indicate an issue with the labrum, rotator cuff, or even a dislocation.
Knee Pain:  Knee pain is also common following a car accident. Some people end up with knee pain because they strike the knee on the dashboard. This can lead to something c called a PCL sprain, also called dashboard knee.
Neck Pain:  Neck pain following a motor vehicle accident can be a sign of something known as whiplash. This develops when the neck snaps back and forth quickly. This can lead to a sprain of the upper cervical ligaments of the neck. This can make it hard for someone to move the neck from side to side.
What Should I Do After a Car Accident?
Following a motor vehicle accident, it is important to seek medical care as quickly as possible. Some people go to the emergency room after a car accident, where they might end up getting scanned to look for car accident soft tissue injuries. Even if someone has been to the emergency room for treatment following a car accident, it is still important to come to us for chiropractic care. It is our job to make sure that you continue to get better following a motor vehicle collision.
How Soon Should I Seek Treatment After a Car Accident?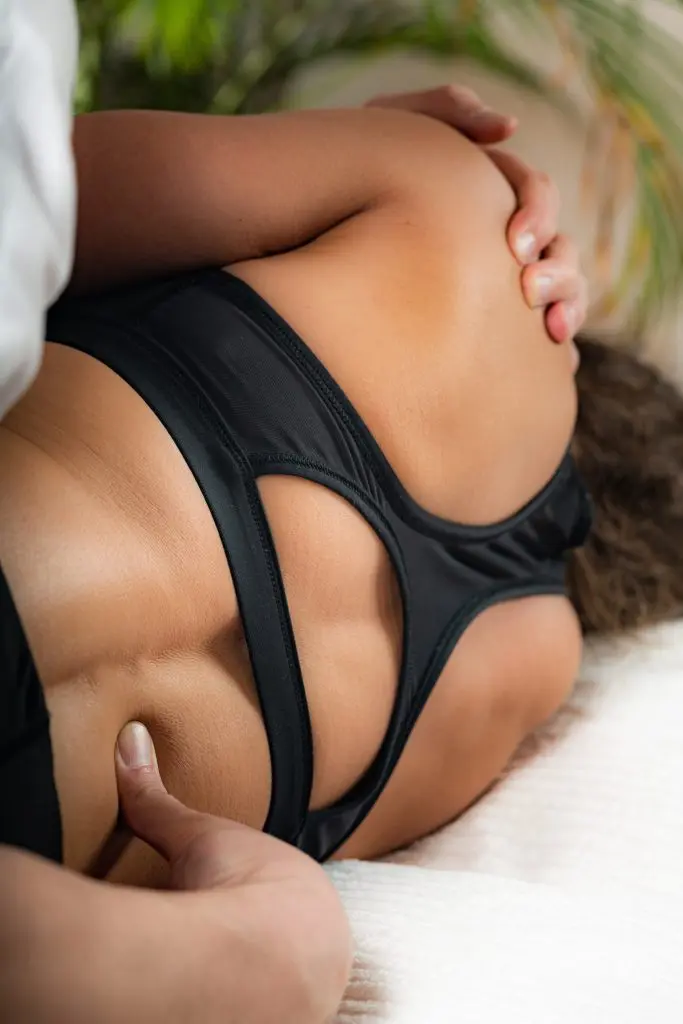 It is important for you to seek treatment immediately following a car accident. Furthermore, it is always a good idea to call 911 following a car accident and ask for emergency medical services if anyone is injured. Your pain and suffering after a car accident need to be addressed as quickly as possible by a trained medical provider. The sooner you seek medical care for your injuries, the faster you will recover.
Who Can Treat Car Accident Injuries?
There are a number of medical providers who can treat auto accident injuries. While medical doctors (MDs) are capable of treating car accident injuries, there are other healthcare providers who can treat these injuries as well. Chiropractors have an extensive amount of training in treating car accident injuries. Often, people are told that they are going to have to have surgery or take prescription medications to get better. This can lead to complications and side effects. Chiropractors can provide a safe, effective alternative.
Do Chiropractors Accept Auto Insurance?
While chiropractors do not accept auto insurance for car accident treatment in Fort Wayne, many chiropractors do accept health insurance. In order for people to know if a chiropractor who treats car accident soft tissue injuries will accept a specific health insurance plan, it is important to call ahead and ask. Furthermore, be sure to check the health insurance plan and make sure that chiropractic care is covered.
Who Pays for a Chiropractor after a Car Accident?
If someone goes to see a chiropractor following a motor vehicle accident, health insurance will often pay for some or all of the cost of medical care. Anyone who has questions or concerns about payment should be sure to talk to the chiropractic office ahead of time. In some cases, there might be a co-pay or deductible that the patient will have to cover. The good news is that our office will work with you if you are concerned about paying for the cost of your care.
Call North East Chiropractic Center Today
Serious injuries call for serious healing and pain relief strategies. If you're in need of auto accident injury care, call North East Chiropractic Center at (260) 245-0460 today to arrange an evaluation with our New Haven and Fort Wayne chiropractor.
We can help you feel better, regain your mobility, and make a successful return to the fast lane of everyday life!