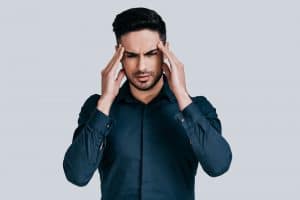 Headache Relief from Your Fort Wayne Chiropractor
Almost everybody knows someone whose chronic headaches have made completing even normal daily tasks a real struggle. Fortunately, our Fort Wayne chiropractor uses natural therapies to bring patients at our North East Chiropractic Center relief from various types of headaches and migraines.
Headache Overview
Finding the cause of chronic headaches or other head pain is overwhelming to many patients because there are so many potential culprits. These are the most common:
Stress
Reactions to medication
Low blood sugar level
TMJ
Fatigue
High blood pressure
Tightness in neck muscles
Among the many kinds of headaches, the two that our practice sees most often are tension and migraine, according to our chiropractor in New Haven. Cluster headaches, which somewhat resemble migraines, are also common.
Three of every four patients with headaches suffer from the tension type. In most cases, symptoms gradually develop. They might last only a few hours or for days. However, some patients report chronic tension headaches that continue for months. Tension headaches often link to stress placed on the spine or on the muscles in the neck and upper back. Poor posture can be a reason. Our New Haven chiropractor notes that the most common cause is subluxations in the upper back and the neck, especially in the upper neck. A common complaint is a dull ache that persists on either one or both sides of the individual's head.
Each year, migraines cause problems for around 25 million patients, about 75 percent of whom are female. The hallmark of these headaches is their throbbing intensity. Many sufferers report nausea and/or sensitivity to noise and light. While many episodes last for days, others disappear after several hours. An aura resembling flashing lights or a distorted view of objects often precedes a migraine. Stress, changes in the weather, certain foods, odors, and lack of sleep can trigger migraines, which are the result of the constriction and dilation of blood vessels in the brain.
Headache and Migraine Relief in Fort Wayne
Therapies for patients treated by our Fort Wayne chiropractor are always natural. Migraine relief in Fort Wayne yields improvement without medication or surgery. Chiropractic adjustments are the core headache treatment and are extremely effective. They have achieved notable results in treating tension headaches, some studies report.
The first thing to do for a headache or migraine relief is visiting our New Haven chiropractor for a comprehensive assessment. Manipulation of the top two cervical vertebrae paired with adjustments to the point where the cervical and the thoracic spine meet provides notable relief for many patients suffering from tension headaches. When coupled with steering clear of identified triggers, this treatment is also helpful for relieving migraines.
Schedule a Consultation with Our Chiropractor in New Haven
Don't let headaches or migraines interfere with your lifestyle. Complete chiropractic services including headache and migraine relief in Fort Wayne, IN are available to patients of all ages at our North East Chiropractic Center. Call us today at (260) 245-0460 to schedule an appointment with our chiropractor in New Haven, Dr. Adam Osenga, and start on the path to your wellness goals.