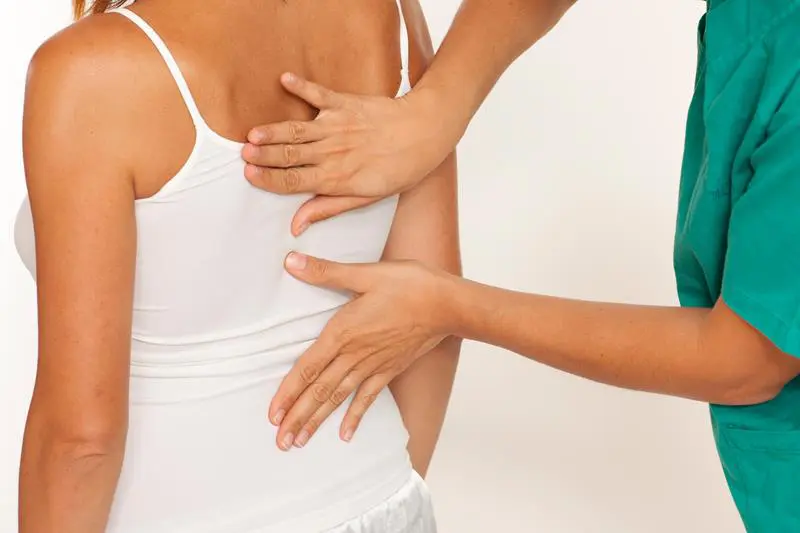 Chiropractic Techniques in Fort Wayne, Indiana
Here at North East Chiropractic Center in Fort Wayne, Indiana, we offer comprehensive treatments using diverse chiropractic techniques. This allows Dr. Adam Osenga to provide more personalized care based on your wellness needs and goals. Whether you suffer from chronic low back pain or you have been involved in a car accident, he will use the most strategic chiropractic technique to assist you. We also specialize in prenatal chiropractic care techniques for expecting mothers. Learn more about the many techniques offered by Dr. Osenga at North East Chiropractic Center.
Activator Method by New Haven Chiropractor
The Activator Method Chiropractic Technique is one of the most common modalities used here at our New Haven chiropractor. This chiropractic technique uses a handheld Activator Method Adjusting Instrument. This chiropractic adjusting device allows Dr. Osenga to provide precise, low-force pressure to certain points.
It is quite effective for the upper cervical spine where the spinal vertebrae are much smaller, as well as for areas of the spine that are out of alignment. The main advantage to the Activator Method is that it reduces movements to the surrounding joints during a chiropractic adjustment. Such movements could reduce the effectiveness of an adjustment, which is why the Activator Method is a preferred technique.
Flexion-Distraction Therapy
If you are suffering from spinal misalignment, herniated discs, or bulging discs, then Flexion Distraction Therapy is a useful technique. This method involves a special table in which the patient lies down for their adjustment. The mechanized table provides a gentle, non-force adjustment by slowly opening up the spinal column. As a result, the spine experiences a natural release in pressure, which can reduce inflammation and swelling in the affected area.
Diversified Technique at Fort Wayne Chiropractor
This form of chiropractic adjusting is the most common among patients at our Fort Wayne Chiropractor. This involves the manual adjustment using a chiropractor's hands and physical force. The Diversified technique was developed by Dr. D. D. Palmer, who was the founder of chiropractic care. This chiropractic method is used for diagnosing and treating the musculoskeletal system. Patients suffering from pain, such as lower back pain, neck pain, migraines, and chronic headaches, often find natural relief after being treated with the Diversified technique.
Gonstead System
Developed by Dr. Clarence Gonstead, the Gonstead system is one of the primary techniques taught among chiropractic schools. This technique is also well suited for a spinal decompression treatment. By opening up the compressed or herniated spinal discs, and reducing pressure on the surrounding joints, the patient can experience all-natural pain relief. As the spine is stretched with the Gonstead technique, the swollen discs have an opportunity to reduce in inflammation. As a result, the affected area is treated without back surgery or drugs.
Webster Technique for Prenatal Chiropractic
For prenatal chiropractic care the Webster technique is the most popular modality. This technique helps to realign the pelvic and nerve system in an expecting mother. Given the extreme transformation that a woman's musculoskeletal and nervous system goes through during pregnancy, this type of treatment is quite beneficial. With the Webster technique, the woman's pelvic muscles and ligaments are put into balance, which reduces the effects of torsion on the uterus. It is also recommended by the American Pregnancy Association.
Contact a Chiropractor in New Haven
As a premier chiropractor in New Haven Dr. Osenga understands the importance of treating each patient as an individual when it comes to chiropractic care. In addition to using several of the most prominent chiropractic techniques, we also offer corrective exercises, spinal screenings, massage therapy, and nutritional counseling. Dr. Osenga is also the only prenatal chiropractic care provider in Fort Wayne.
We also treat patients in New Haven, Grabil, and Leo. Contact our office at (260) 245-0460 to schedule an appointment for a chiropractic exam. If you are a first-time patient at North East Chiropractic Center, make sure to inquire about our complimentary for new patients.