Plantar Fasciitis Treatment in Fort Wayne & New Haven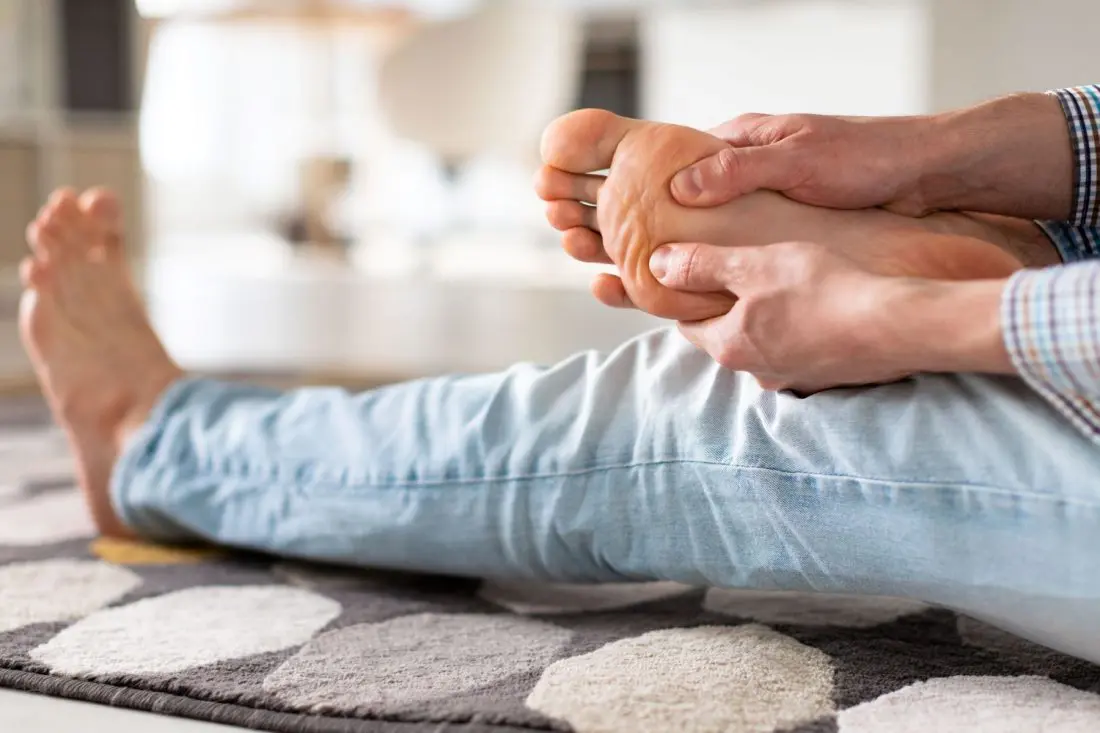 At North East Chiropractic Center, there are a number of reasons why our patients come to see us; however, one of the most common is a condition called plantar fasciitis. When it comes to plantar fasciitis treatment in Fort Wayne, we are one of the most trusted providers. Learn more about plantar fasciitis and how we can help with the treatment of this condition.
What is Plantar Fasciitis?
The foot is lined with protective tissue that keeps the muscles, nerves, ligaments, and bones in place while also guarding the foot against stresses from the outside world. On the bottom of the foot, there is a tissue called the plantar fascia. This is a thin lining that helps protect the foot against the stresses of repeated wear and tear.
Over time, this lining can become inflamed. When this happens, individuals could be diagnosed with plantar fasciitis. There are a few common signs and symptoms that people might develop if they have plantar fasciitis.
The Common Causes & Symptoms of Plantar Fasciitis
If someone has plantar fasciitis, this condition could develop in a number of ways; however, the most common cause of plantar fasciitis is overuse. Some of the most common causes of this condition include:
Many people with plantar fasciitis are long-distance runners. Those who compete on track or cross-country teams are prone to developing this condition. Furthermore, those who run long distances recreationally are also prone to developing this condition.
In some cases, people develop plantar fasciitis simply walk around a lot during the day. For example, those who work in healthcare facilities often walk several miles in a day. This could lead to the development of plantar fasciitis.
If someone develops plantar fasciitis, there are several symptoms that might develop. Some of the most common symptoms include:
Individuals with plantar fasciitis will develop pain on the bottom of their foot
This pain is going to get worse when they walk or run
This pain could wax and wane depending on the time of day as well as the position people place their foot in
Similar to other medical conditions, the severity of plantar fasciitis can vary widely from person to person. Therefore, it is important for everyone who has pain in the foot to seek medical care as quickly as possible. There are a number of ways that plantar fasciitis can be treated and one of them involves chiropractic care.
How to Treat Plantar Fasciitis Foot Pain
For those who have been diagnosed with plantar fasciitis, they might think that they need to take prescription medications or undergo surgery. While this is one way to treat this condition, there are other options for plantar fasciitis treatment in Fort Wayne. At North East Chiropractic Center, we provide: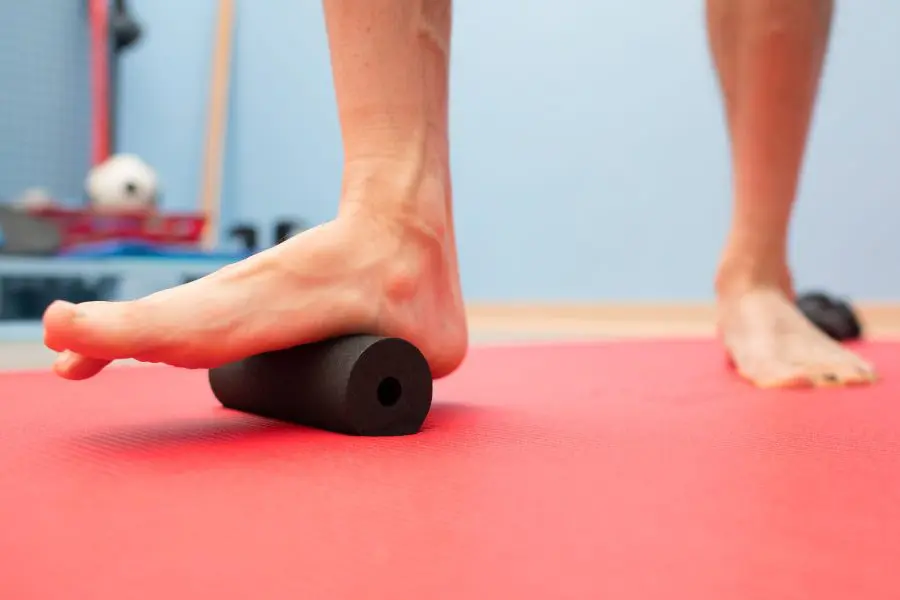 Massage Therapy: Massage therapy can be helpful in the treatment of plantar fasciitis. By massaging the bottom of the foot, it is possible to loosen up some of the inflammation that is present at the bottom of the foot, calming the nerves and muscles. This can go a long way toward alleviating pain on the bottom of the foot.
Chiropractic Care: Once we calm the bottom of the foot, we can place the foot in a position to heal naturally. Using chiropractic care, we can adjust the alignment of the bottom of the foot, making sure that all of the bones, tendons, ligaments, and nerves are in the proper location.
If you are looking for plantar fasciitis treatment in Fort Wayne, then look no further than us.
Contact North East Chiropractic Center Today To Make an Appointment with our Team!
At North East Chiropractic Center, we are a trained chiropractic practice in Fort Wayne and we can handle a variety of health problems including plantar fasciitis. We have been serving the Fort Wayne, IN area since 2013. We will tailor our treatment plan to meet your unique needs. Our team will take the time to listen to your concerns and work with you to develop a comprehensive treatment plan. If you would like to learn more about our services, then please give us a call today to make an appointment at (260) 245-0460 We would be honored to help you!