Welcome to Our New Patient Center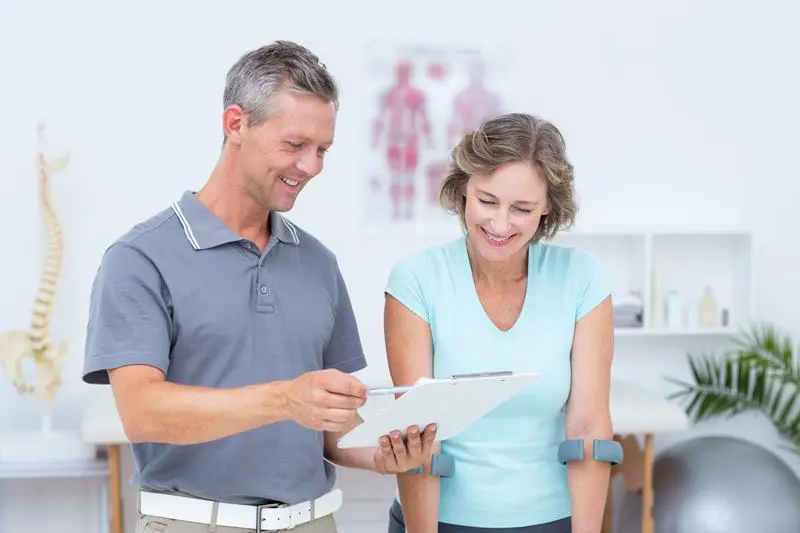 Have you been searching for an experienced, knowledgeable, and friendly chiropractor in Fort Wayne or New Haven? Dr. Adam Osenga has a dedication to treating patients of all ages with advanced chiropractic care. After graduating Magna Cum Laude in 2008 from the first school of Chiropractic, Palmer College, Dr. Osenga had the pleasure of helping his patients find relief from their chronic pain and other musculoskeletal conditions.
Your First Appointment with Our Fort Wayne and New Haven Chiropractor
At North East Chiropractic Center, our team is happy to provide comprehensive chiropractic care services as well as other holistic healing options for patients who are interested in non-invasive and prescription drug-free treatment for back pain, neck pain, chronic pain relief, and pain management. From toddlers to senior citizens and every family member in between, we strive to provide the highest quality in chiropractic care.
Complimentary New Patient Consultation
During your initial consultation with Dr. Osenga and the team, we will work closely with you to understand your health history, current health concerns, and your ultimate health and wellness goals. If you are experiencing any back or neck pain, headaches, and migraines, or other chronic pain symptoms, we will do our best to diagnose the root cause of your musculoskeletal condition before recommending a course of treatment.
During this time Dr. Osenga will also conduct a gentle chiropractic exam to better understand your health concerns. If necessary, additional testing, including x-rays may be needed to properly diagnose your condition. Once a proper diagnosis has been made, we will recommend a treatment plan that works well to fit your lifestyle needs and budget.
The foundation of our office focuses on chiropractic care adjustments for pain management and relief. Through the use of manual spinal adjustments and manipulations, Dr. Osenga can work to realign abnormalities in the musculoskeletal system and nervous system. If you are suffering from common spinal conditions like degenerative disc disease, herniated discs, sciatica or other conditions that cause extreme back pain, chiropractic care can help.
Additional Health and Wellness Treatments Available from Our Fort Wayne Chiropractor
To better serve the needs of our many patients, our Fort Wayne and New Haven chiropractor provides a number of complementary treatment options.
One of the best ways to prepare the body for chiropractic adjustments is through the use of massage therapy. By relaxing the muscles that surround the neck, spine and shoulder areas, massage allows for more effective adjustments. This means that our patients can enjoy the added stress relief benefits of massage therapy as well.
Corrective Exercises
For patients with prolonged musculoskeletal issues and poor posture, corrective exercises can help to "retrain" your body to achieve maximum alignment and provide pain relief. Tailored to fit your unique needs, these corrective exercises can easily be completed at home and will help to strengthen your body over time.
Nutritional Counseling
Proper nutrition is another important building block for those who are looking to achieve optimal health and wellness. To create a better balance within your body, we may recommend nutritional counseling that is designed to help you meet all of your health and wellness goals.
Begin on the Path to Better Health and Wellness Today
If you or a loved one has been suffering from neck and back pain, auto accident injuries, sports injuries or chronic pain, our friendly and experienced team at North East Chiropractic Center can help. Call (260) 245-2460 or visit our chiropractor in Fort Wayne and New Haven online today to schedule your complimentary new patient consultation.